Inside Seraphina's Oven.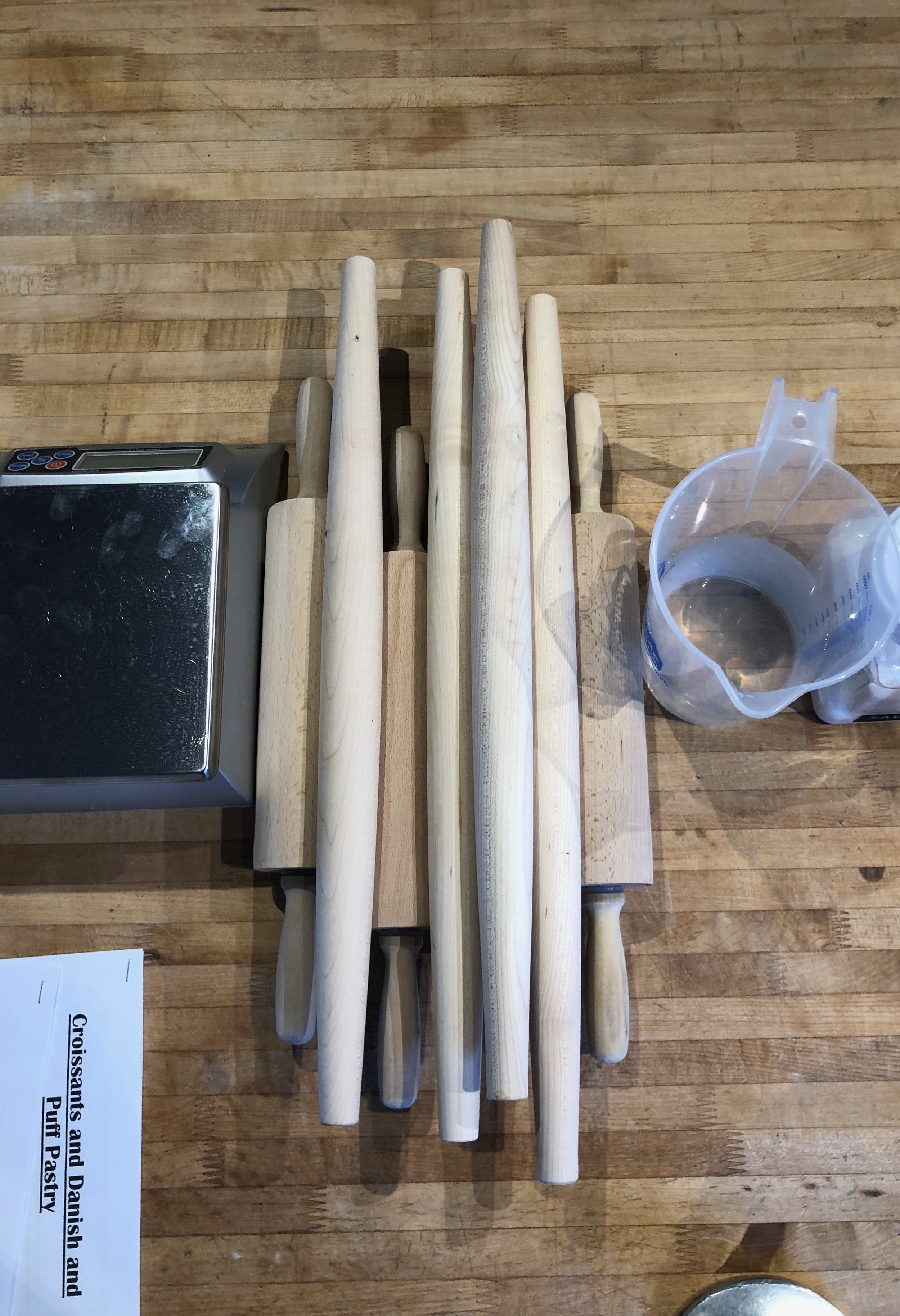 Last month, I had the great opportunity to participate in the inaugural Croissants and Danish pastry course at Martin Barnett's new artisanal baking school, Seraphina's Oven in Ladysmith on Vancouver Island.
Over two packed days under the patient, careful, and deeply knowledgeable guidance of Chef David Nolan, we began with the basics - everything is measured by weight and a butter's fat and water content are key - and were quickly up to our elbows in flour from there.
Structured around creating two types of pastry dough, croissant and puff pastry, the course was perfectly paced allowing the time it takes to create buttery, flaky laminated dough by hand. Every step of the way, Chef David complemented the technical training with explanations about the science behind the baking and practical pointers that only come from a lifetime of professional baking around the world.
Seraphina's Oven is equipped with all the necessary tools of the trade. From a commercial convection oven and mixer to the game-changing dough sheeter to induction cooktops to drawer after drawer of whisks, spatulas, scrapers and the like, it is wonderful room to work in. And the class size of 8 strikes a great balance between accessibility to the instructor and time and space to focus on your work.
As we rolled, folded, and rested, rolled, folded, and rested, we drafted a plan for which pastries to create with our doughs, prepped the fillings and learned the cutting techniques to make them. It's rigorous work but the mid-Saturday reprieve of gorgeous wood-fired pizzas and garden salad kept us fuelled for the afternoon.
Many people have started to hear of Seraphina's Oven and when asked, I tell them all the same thing. Martin and Chef David both know well what they are doing as bakers but the one thing that is exceptional is their knowledge of how to teach with care. They are kind, genial, obliging, and an absolute pleasure to spend a weekend with.